Getting SMS About Paytm Account KYC? Don't Click or Reply to Them
Numerous Paytm users are getting messages saying their account KYC needs to be verified, which needs to be done by calling a number or it will be put on hold.
However, if you check out on social media, these messages haven't been sent by Paytm or any of its executives, and the mobile wallet player has pointed out through its official Twitter handle to those who've reported about getting such warnings.
As you can see in the message shared by one of the user, it is titled PAYKYC which itself is a strong give away that the sender does not represent the company. And the Paytm handle clarifies that users should be aware of such fake callers as well as messages.
While Paytm claims that appropriate action will be taken against the sender, it will be hard for the company to track down each and every person or number sending such hoax messages and blocking them.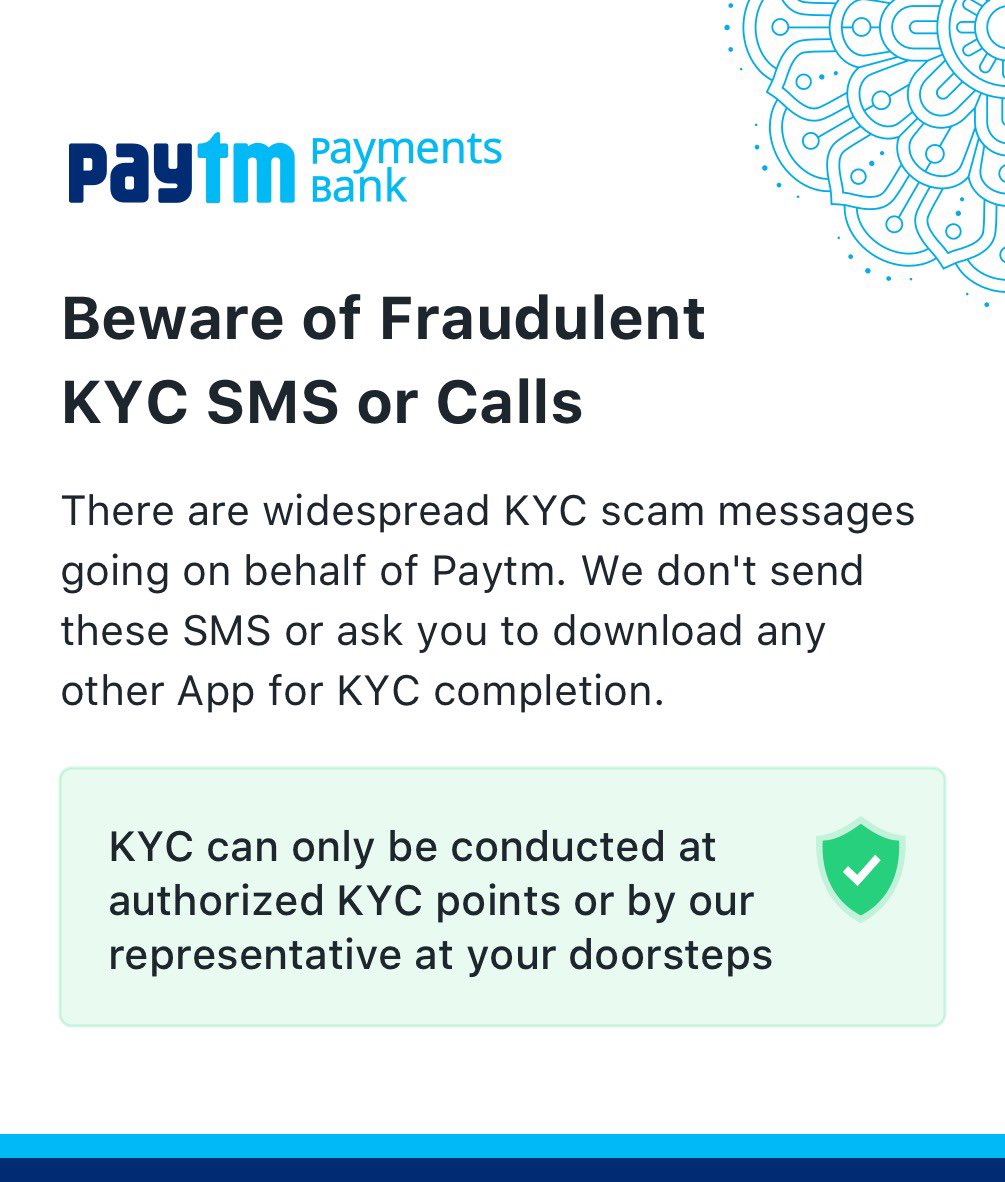 Because, as we've seen with spam SMS from banks and tele-callers, if you block one number, they resort to using another one to continue harassing users. And it's also highly recommended that you DO NOT call back the number given in the SMS.
This modus operandi has become a popular way of duping people, who unknowingly end up giving access to their phone via third-party apps like Teamviewer Support, which is available on Android and iOS.
Source:- yahoo
Share: